Car seat safety is something that every parent and guardian should be familiar with and knowing how to properly use a car seat when traveling with a newborn, infant, toddler or young child is one of the most important parenting duties.
Car Seat Safety Guidelines
Car and truck safety guidelines explain the importance of using baby car seats, infant car seats and booster seats for children to reduce the dangers of traveling by automobile. Almost all newly purchased car seats will meet or exceed Federal Motor Vehicle Safety Standard 213 and that is why it is important to buy a new child safety seat. The dangers of acquiring an outdated and used car seat involve not knowing if it is the right condition to protect your child and may even be below the Motor Vehicle Safety standards.
There are child safety seats for infants and toddlers. Toddlers should not ride in a safety seat meant for an infant and infants should never ride in a car seat meant for a toddler. The right size seat is needed to properly protect the child. Correct car seats employ the five point harness system. Correct use and tightness of the five point harness system is necessary for it to be effective.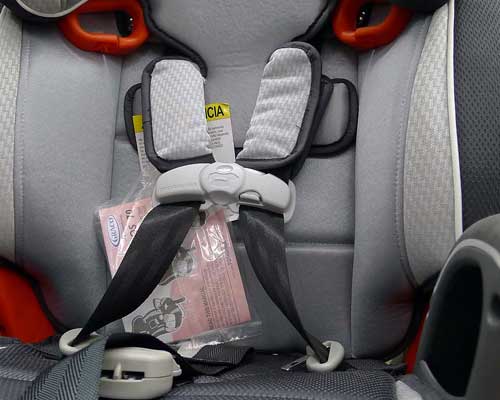 A baby is safest in a rear-facing child safety seat positioned in the back seat, center position. It is recommend that the child should continue to use a rear-facing child safety seat for as long as possible. The location of the car seat is very important in creating the safest possible car environment for a child. The middle-seat in the back-seat of the car is the safest place for a child to sit in a car or truck. When a child is in the center-position of the backseat and he or she is correctly fastened to a properly installed car seat then they are ready. It is very important that you properly install the child car seat by following the manufacturer's instructions when you install the car seat and use the car seat. The fact remains that most car seats are improperly installed, so take your time and follow the instructions carefully and consider having your car seat installation revived by a policeman. Understand that properly placing your baby in the car seat and correctly securing the child is a must so again follow the manufacturer's procedures. In other words, read the car safety manual and never assume you already know how to install a car seat or use a car seat. A baby is only protected by a car seat if they are using the car seat. Never transport a baby without using a car seat. No matter what the situation, it is never okay to drive with a baby not properly secured in a car seat so always use a car seat. Now that the baby is in the car seat, it is up to the driver to drive in a safe manner by driving defensively and avoiding distractions, drugs or alcohol impaired driving, never using a cell phone, driving under control of the vehicle, not speeding or driving recklessly, staying alert, and being cautious at intersections and in traffic.
Car Seat Statistics
Car seat statistics for infants provide very encouraging information that the using a car seat can very greatly reduce fatal injuries. Impact and force of a motor vehicle collision are extremely powerful for an adult, but on a child or baby the impact and force is much greater since they are much smaller.  For babies up to 1 year old fatality in an accident is lowered over 70% when a properly installed and used car seat is used when driving with an infant. These statistics are very encouraging and parents should be enthused by the improved designs of car seats that have shown to keep children safer. Not only do infants and babies have shown to be much safer using a car seat, but toddlers have also been shown to benefit significantly. One to four year old toddlers who are properly fastened into a car seat reduce the chance that they will be fatally injured in an accident by over 50%. When traveling in a small truck car seats again protect the child as crash statistics show well over 50% reduction in fatal injury during accidents from data published recently. On average several children die each day in the United States as a result of motor vehicle collisions.
It is also important to never to leave a child unattended in a motor vehicle. The fact is that instances of children being left in cars – by parents, nannies, caregivers, family, friends- has been an increasing cause of serious injury and death to young children. In most cases the person responsible for leaving the baby or toddler in the car did so completely without any intent to harm, but with their ultra busy life they got distracted and forgot about the baby in the car seat when they went inside somewhere. Experts recommend that you make it part of your car routine to always look inside your vehicle after you park but before you lock the car and walk away as a way to help never to forget your baby inside the car. Stuff happens, but being extra careful when you are with your baby and mindful of potential dangers when your baby is with someone you trust can help keep the baby safe.
Some other important car seat safety tips to understand. Always use a child safety seat when a child is riding in the car no matter how short the distance is to your destination. Most accidents statistics have shown occur within one mile of your home so no trip is to short not to correctly fasten in your child into the car using the car seat, booster seat and seat belts restraint systems that are appropriate for your child's age.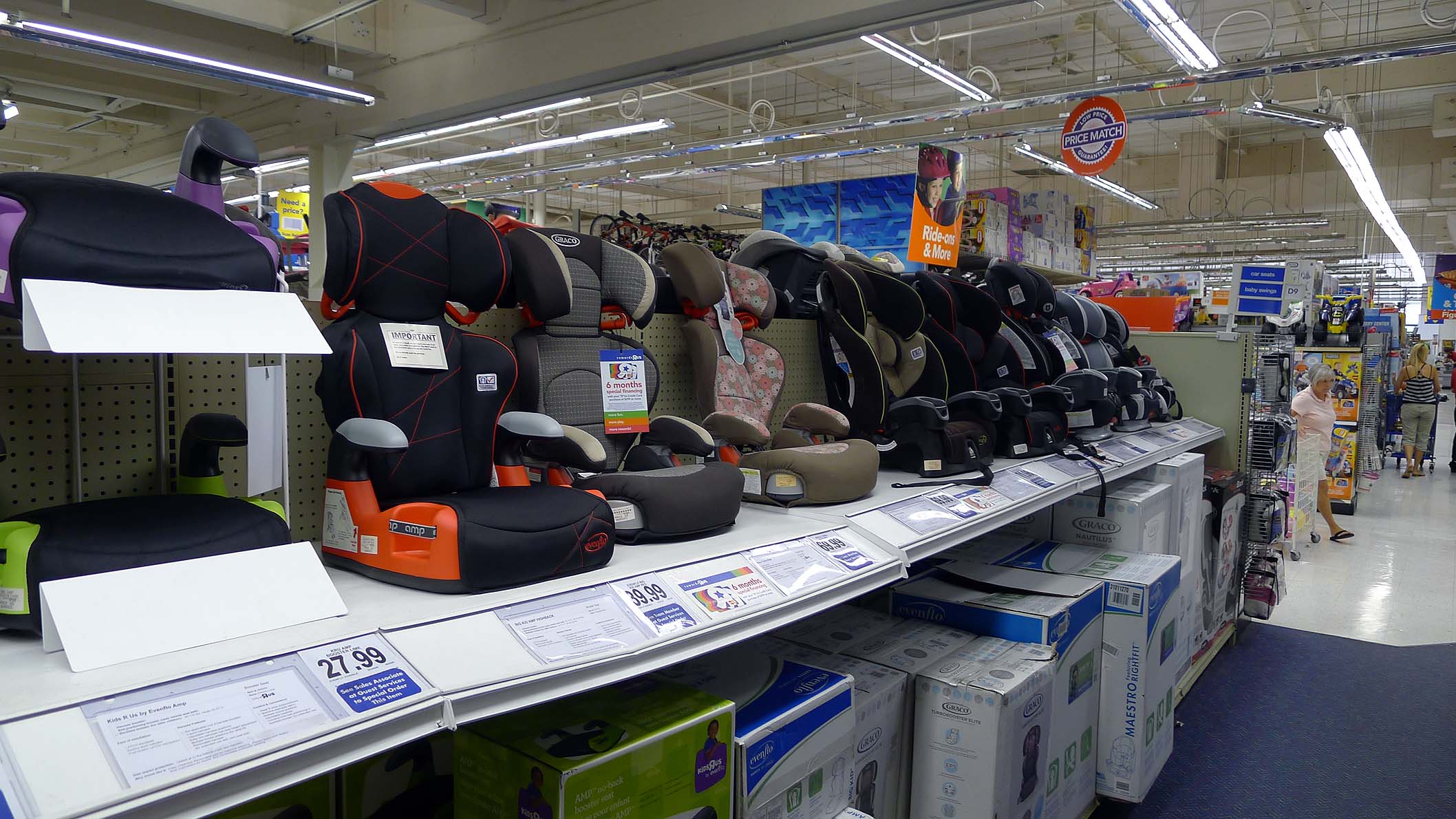 It is a sad fact that some parents and guardians will travel with children unrestrained in moving vehicles a practice that is incredibly dangerous for those children. These parents not only risk their child's life but also are breaking the law and could spend time in prison. Every state and many countries have laws that require children be properly fastened when being driven in a car or truck. The reason government has been very proactive in raising the standards for car safety is that statistics have shown a huge decrease in the percentage of fatalities for babies who are properly secured in an infant car seat. Car seat use by toddlers during motor vehicle collisions statistics have shown to also reduce the fatality rate. Very important is the proper installation and use of car seats in order for your baby to be best protected if their was a motor vehicle collision. A shockingly large percentage of car seats are installed incorrectly and many babies are not properly secured with the harness straps when the directions are not followed. There is no best child safety seat as the type and size of vehicle may make one better than another for you. You must also consider the weight, height and age of child when choosing a car safety seat. Remember it is your responsibility to install the car seat correctly and it is recommended that you find a certified child passenger safety technician to assist you in installing the car seat. Many government organizations like the police, health departments, hospitals, public safety and fire departments have people trained to help install car seats properly. In many places in the United States you will find child seat inspection station that will assist you often free of charge in properly installing and using the car seat. Register your product and pay attention to recalls, many car seats get recalled and you will get informed quicker if you have registered your product.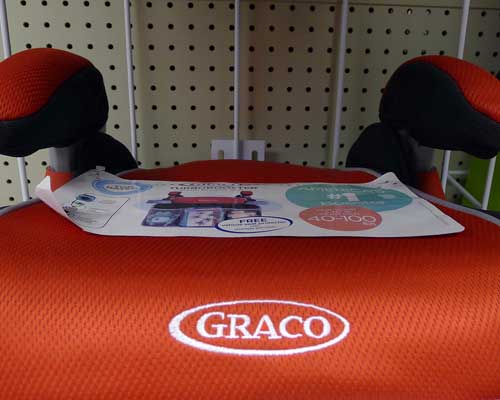 Proper installation of the car seat is very important for the baby to be protected. One of the newer improvements to motor vehicle safety is the Latch System for securing the car seat to the vehicle's frame.