If your nursery is going to be a small room or a small area inside a room then you will need to pay close attention to what you buy and how you set-up your nursery in order to save space.
How best to place furniture and decorations in the small space you have for your nursery should focus on a practical, organized layout with essential items close at hand. Storage is important in a small area and one good small nursery tip is to store items in plastic boxes underneath the crib. A storage box under the crib will be easily accessible and help maximize the space you have available. Some more expensive cribs may have built-in drawers or cabinet areas for storage underneath.
Cribs come in different sizes though most you see are a standard size that fit a standard size crib mattress. Some manufacturer's have made thin cribs that are not as wide and can be better for those families who have less space in their nurseries. Some cribs have changing stations built-in and ones that are designed to go directly on top of the crib when being used will take up less space than ones that stick off to the side.
Some parents adjust to a tight space in a baby girl nursery or baby boy nursery by using a bassinet for a newborn baby instead of a full size crib. Another nursery tip is to use a crib that converts to a toddler bed which will save you money and time while your baby grows. Many convertible cribs can also convert to a day bed as well. Consider other items that can be packed-up and stored away when not in use to save space. For example, some sturdy changing stations can be folded up when not in use. You may not even need a full size baby changing station as the baby gets older you can try and save space by using one of those lightweight, transportable baby changing mat and use it on the bed or the floor. Being smart about your nursery furniture is the best way to save space in a small nursery. Many baby stuff makers have been marketing products that do more than one thing such as a 3-in-1 playard can help save space by having one item capable of being used for three different things.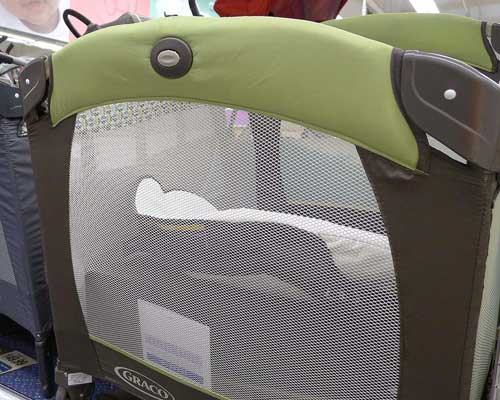 Well used closets in a nursery can make a big impact on keeping the room neat and organized. Shelves and drawers can make keeping clothes and other stuff clean and organized. You may receive baby clothes for months or years down the road as gifts from friends and family so have a storage plan in place for future clothes to be grouped together by size as your baby grows into them.
Gliders usually come with footrests and take up more space than a simple rocking chair.
Furniture is always a factor in dealing with a small space. The bed is often the largest item in a bedroom, and then you have dressers, nightstands, lighting, bookshelves, desks, electronics, toy chests and more. Space can quickly be used up by these things but here are some nursery furniture space saving tips.
[div class="notice" class2="typo-icon"]Consider that all furniture is a potential hazard for a baby so practice baby safety strategies by childproofing each room in the home. Televisions should be secured to the wall properly. Flat screen televisions can easily fall over and injure a baby, prevent this from happening by mounting your televisions to the wooden studs in your home. Mounting a television can help save space since it no longer has to be on top of something. Dressers and large furniture need to be secured to the wall, all baby stores sell the strap systems that attach tightly to the furniture and to the wall keeping the furniture from falling over.[/div]
Bookshelves attached to the wall can help save floor space. Consider hanging other items like the diaper bag that can use wall space to reduce clutter. Hooks attached to the walls and inside the closet can make hanging items faster and finding items quickly a lot easier. Many people consider using wall shelves to help keep items organized. Being able to easily store plush toys, books and baby items can make using wall shelves a good idea for parents with small nurseries. Make sure you take into account safety with shelves. Your child should not be able to climb on them, items should not be heavy or dangerous if they fall off the shelf, and the shelves themselves should be properly screwed into the studs in the wall.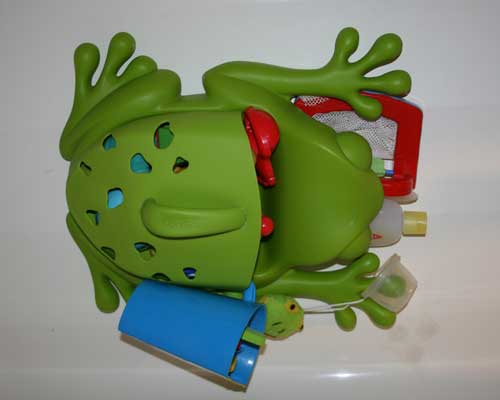 Many parents, even ones in bigger homes, opt to have the baby's crib near the bed that they sleep in. This can be helpful to shorten the trips when the baby wakes up for the 1,000 time. Make sure the area around the crib has nothing that you can trip over, especially as it may be dark and you may be tired. Keep in mind lighting, have a nearby light switch can also help with baby changing activities.
Saving space in a nursery because of a small area or small room can have the unforeseen benefit of saving money and keeping your nursery on budget. To save space in a small nursery you may not end up buying a lot of stuff you do not really need.