Your baby girl or baby boy will invariably spend a lot of his young life in the nursery. Safety in the nursery is often overlooked while mom and dad are focused on decorating and setting up the nursery in advance of the baby. A few nursery safety tips will have your nursery ready for that bundle of joy to come home for the first time.
The key component of discussing nursery safety starts by looking at the all important crib where baby will be spending more time than any other place in the nursery. Cribs can easily be a very safe place for a baby if the guardian takes the proper precautions and avoids any of the many potential safety issues that are often overlooked. FIrst off, it is important to make sure the crib you buy for your baby is designed in a safe manner and was properly put together according to the manufacturer's instructions. Check to see that all the screws are tight, that there are no small parts, and make sure the width between the slats in the crib are no more 2 and 3/8 inches apart. It is possible for a baby to die if there is a gap between the mattress and crib so make sure the mattress fits snug inside the crib and that there are no gaps. The baby should never be in a crib with pillows or comforters because these items in the crib can suffocate a baby. If you have a used crib, it is very important to fully inspect and test the crib prior to using. Placing the crib in a good, safe location in the nursery is also important. Keep the crib away from windows, stairs, heaters, and tall furniture. Do not place near electrical cords or underneath something that could fall down and land in the crib. The crib needs space around it so it is both easily accessible and has a buffer area where everything is out of the baby's reach.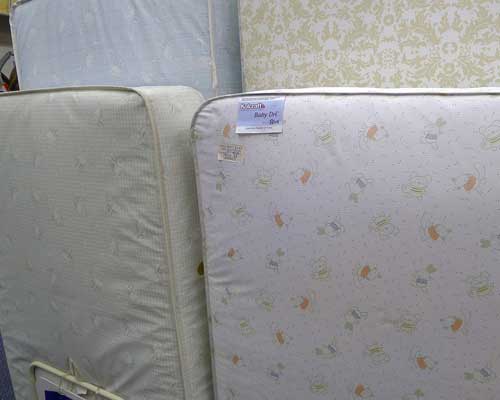 A good tip is to follow like many parents and start from the beginning with a baby boy nursery or a baby girl nursery by doing a full room renovation. Challenging, fun, and exciting can be the nursery renovation as it helps bring you and your loved ones together in anticipation of the baby's arrival. However, projects like these can take much longer than expected and can pose some potential dangers to the nursery. Make sure you use safe materials and only place safe products insider the nursery. During the renovation pay attention to potential safety issues like making sure the room has been properly aired out. For example, painting your nursery is something many parents do as one of their initial steps in setting up the nursery. Definitely a good idea is to get the painting done early because it can take a couple of months for the room to air out in order to remove the potentially harmful chemicals and dust in the drywall, paint and sealant. It is recommended to regularly open the windows during the day in the nursery for many weeks after painting it. For added nursery safety, find a retailer that sells baby safe paint and use that on the walls.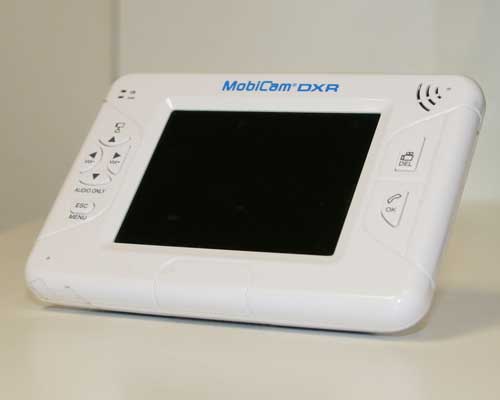 Heavy furniture needs to be anchored to the wall so that it will not be able to tip over. Falling televisions can be extremely dangerous to a baby so make sure they are also secured in a way that they cannot fall over. Consider wall mounting the television to the wall studs using a television mount designed for the size television you own.
Over sun exposure can be risky to babies so do not put the crib in a location by a window where it will get direct sunlight. Windows can also be dangerous as a child could potentially fall. Therefore, use window guards and keep furniture that a child could climb on away from windows. Window guards are available to ensure a child cannot fall out of the window.
Drawers and doors can close on a baby's fingers so take precautions and always be careful closing them when baby is nearby.
Dust can collect in a nursery causing allergies. Baby experts suggest that if possible instead of having wall-to-wall carpeting use wood floors and area rugs. Wood floors and area rugs can get much cleaner than carpet which means dust in the nursery will be minimized. Area rugs can be slippery so make sure they are secured to floor by double-sided tape or other methods.
On the changing table the diapers, lotions and wipes must be within your reach as it is unsafe to leave your baby on the changing station. Never leave your baby alone on a table, chair or counter.
Baby bumpers are a popular item for cribs but many children have died tragically as a result of baby bumpers so it is recommended to not use them at all. The American Academy of Pediatrics recommends not to use bumpers, blankets, pillows or stuffed animals inside the crib. These pediatricians have stated that using them can greatly increase the risk of SIDs in babies. Realize that crib bedding sets come with bumpers and many other items but the fitted sheet is the only thing that should go in the crib so avoid buying these sets even though your nursery will not have the most decorated crib the crib itself will be safer for your baby not to have anything inside besides the mattress and fitted sheet.
The path between the crib and the bed should be clear to prevent tripping or banging your foot at night while moving between crib and bed. A dim light near the changing station can make changing diapers in the darkness safer and more easy.
Electrical outlets need covers and electrical wires need to be stored out of the reach of children. Wires for clock radios, televisions, phones, stereos and more can easily be pulled by a baby and the heavy item fall down on top of the baby. In fact, be careful with anything that sits on top of a dresser, table, desk, bed, shelf or nightstand because it could fall down and hurt the baby.
Often having less stuff and toys is not a bad idea as these items tend to collect dust and can create clutter. Remember, a baby will grow out of toys and clothes quickly. Storing baby items safely out of the reach of the baby and toys where they can not be tripped over are just two examples of having less stuff can make your life a little easier.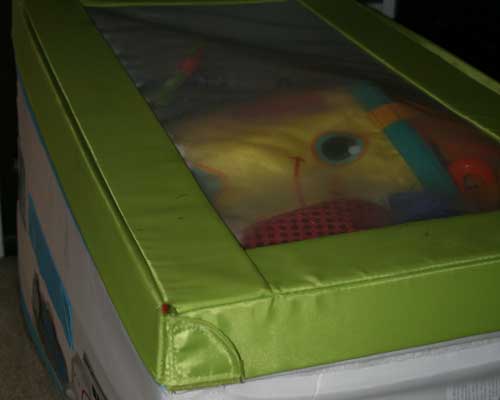 Do not place items on the wall within arms reach of the crib. A baby will likely try to take things off of walls, tables or baby changing station if he or she can reach it from the crib.
Babyproofing and childproofing your home can be a lot of work and cost quite a bit of money, but the safety of your baby is well worth it.